2021
Suicide Squad: Kill the Justice League- official Key Art
페이지 정보
작성자
최고관리자
댓글
0건
조회
778회
작성일

21-09-29 20:03
본문
㈜인플레이 인터렉티브(이하 INPLAY INTERACTIVE, 대표 이창성)는 워너 브라더스 인터렉티브 엔터테인먼트(이하 WBIE)및 DC와 협력하여 2022년 출시 예정인 한글판 수어사이드 스쿼드: 킬 더 저스티스 리그의 공식 키 아트를 공개했습니다. 또한 10월 16일에 개최되는 DC 팬돔에서 신규 컨텐츠가 추가로 공개됩니다.
장르를 새롭게 쓰는 액션 어드벤처 슈터 게임인 수어사이드 스쿼드는 DC 코믹스의 슈퍼 빌런인 할리 퀸, 데드샷, 캡틴 부메랑과 킹 샤크가 등장합니다. 배트맨 아캄 시리즈로 유명한 Rocksteady Studios가 개발한 수어사이드 스쿼드: 킬 더 저스티스 리그는 Rocksteady 특유의 캐릭터 위주 스토리 게임플레이와 3인칭 슈팅 액션을 접목해 지금까지와는 다른 게임 경험을 선사합니다. 수준 높은 디테일의 오픈 월드로 재현된 메트로폴리스에서 게임의 오리지널 스토리는 네 명의 수어사이드 스쿼드 멤버들이 지구를 구하고 DC 세계관에서 가장 위대한 슈퍼 히어로들을 죽이는 불가능한 미션에 도전하는 모습을 그립니다.
10월 16일 태평양시간 오전 10시에 시작되는 궁극의 팬 행사인 DC 팬돔에서만 공개되는 수어사이드 스쿼드: 킬 더 저스티스 리그의 정보를  놓치지 마세요.
공식 수어사이드 스쿼드: 킬 더 저스티스 리그 키 아트: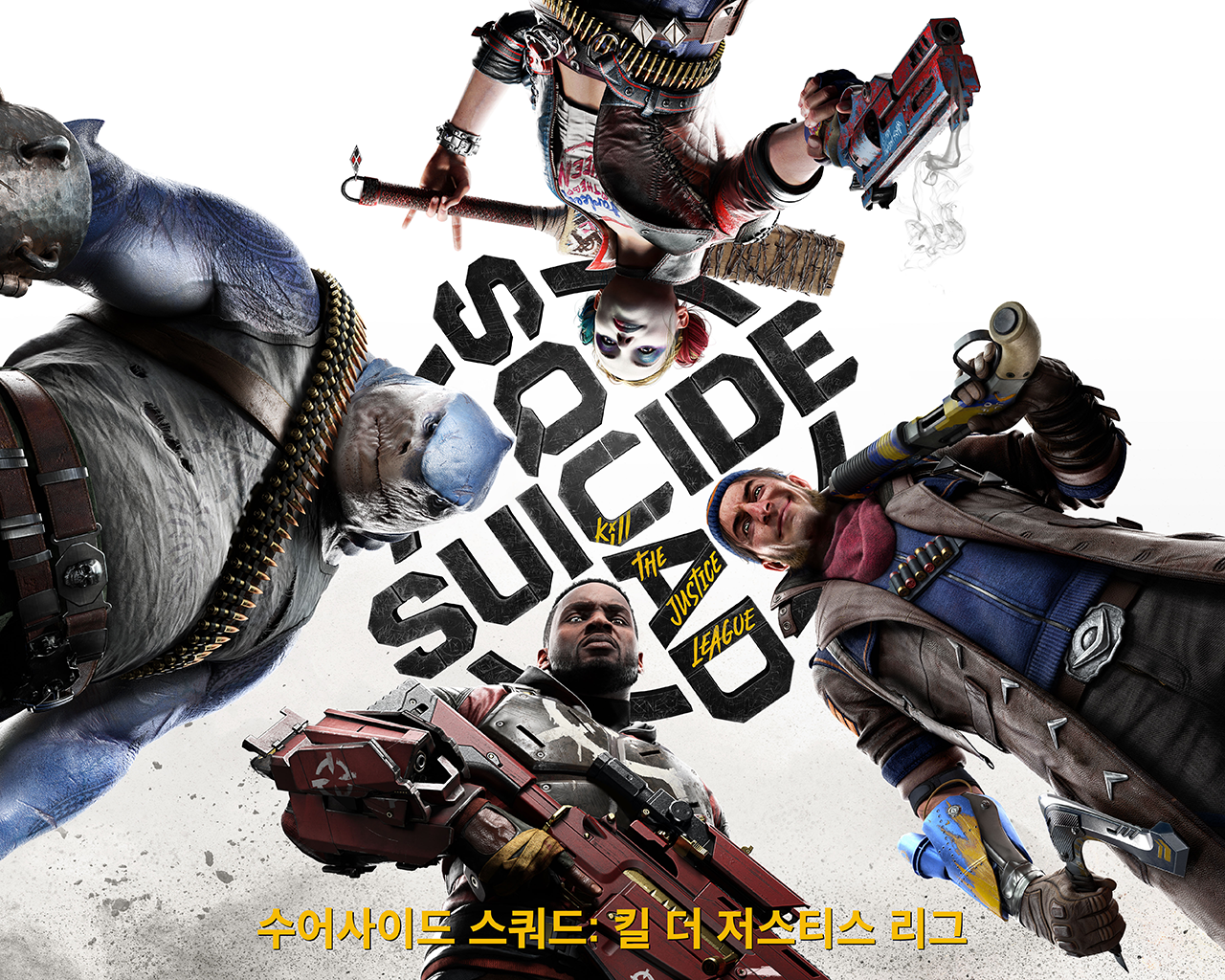 수어사이드 스쿼드: 킬 더 저스티스 리그는 에 대한 더 많은 정보는 SuicideSquadGame.com를 통해 확인할 수 있으며, Twitter (SuicideSquadRS), Instagram (SuicideSquadRS), YouTube (SuicideSquadRS), Twitch (Rocksteady), Facebook (SuicideSquadRocksteady), Discord (SuicideSquadRS) 에서도 다양한 정보와 커뮤니티를 만나볼 수 있습니다.
SUICIDE SQUAD KILL THE JUSTICE LEAGUE software © 2021 Warner Bros. Entertainment Inc. Developed by Rocksteady Studios. SUICIDE SQUAD, JUSTICE LEAGUE and all related characters and elements © & ™ DC Comics and Warner Bros. Entertainment Inc. "   ", "PlayStation" and  "PS5 logo" are registered trademarks of Sony Interactive Entertainment Inc. XBOX and Xbox logos are registered trademarks or trademarks of the Microsoft group of companies and are used under license.  All other trademarks and copyrights are the property of their respective owners.  All rights reserved.
 WARNER BROS. GAMES LOGO, WB SHIELD: ™ & © Warner Bros. Entertainment Inc. (s21)