본문
Fantasy Strike for kakao is a mobile RPG where you can have fun from pulling the characters like pulling the slingshot and from watching them bouncing all over the screen.
It also has comic and colorful action with full 3D graphic along with many contents that you can enjoy for a long time.
This game contains vast contents such as over 800 strong characters and 200 stages, along with raids which many users gather to clear a mission together.
It also offers a high level action and an easy control for first time RPG users.
Launching date: February 24th 2015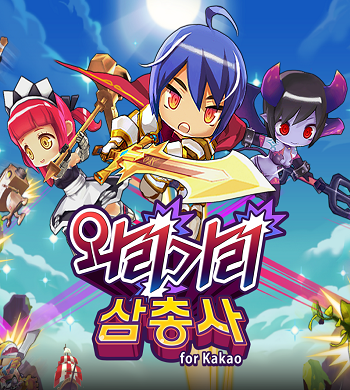 ​